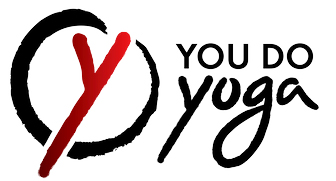 Are you interested in becoming a yoga teacher, or wonder about the process? In August, a yoga teacher training retreat was held here in Marietta Ohio. It was specifically Yin Yoga teacher training. According to Cat Lang-Bigley — a local yoga teacher who participated as one of the three teachers — these are held often, but not always in Marietta.
My first experience with yoga was on the rooftop of the LaFayette Hotel this past summer. It was a great introduction with a few different yoga teachers. It's always a little intimidating to enter a world as a newbie, but the teachers and students were all kind and accepting. The following is about the yoga teacher training. It was an intimate small group retreat held at the Betsey Mills Club.
Those who attended were eligible to register 30 Continuing Education Units (CEUs) with Yoga Alliance.
According to Bigley, the most popular yoga styles are Hatha, Vinyasa, Astanga, Hot Yoga, Yin, Kundalini, Restorative. This training event was specifically Yin yoga.
As a teacher, Bigley focuses mainly on Yin "because my main interest is in healing." Bigley is not a stranger to chronic pain. She said that for most of her career, she has taught seniors over 55 both yoga and Tai Chi. She said that both help promote bone density and has other health benefits for seniors.
The event covered the following topics: "Interactive hands-on study of anatomy: Finding skeletal landmarks and testing range of motion; Understanding and discriminating sensation: Tension or Compression, Muscle or Fascia; Functional Alignment: Exploring the 7 Archetypal Poses of Yin Yoga and their Variations; Guiding Principles of Sequencing & The Art of Teaching; Communication: Creating a Dialogue with Students to Safely Guide each Individual Practice."
The retreat was advertised as giving students the opportunity to "explore the underlying theory of the Yin practice, and gain practical tools and confidence in leading Yin Yoga classes; learn all about fascia, its unique properties, and how to safely target and train it; understand the larger concept of exercise and how to bring awareness to different tissues in our practice; and examine variations of the major poses of a Yin practice to safely guide students with confidence."
When I came by to observe, I was warmly accepted into the circle and invited to participate in some of the sessions. I was fascinated by the way the yoga teachers were able to move and stretch. A child might wonder if they have some kind of super power. Ha! My stretching ability is extremely limited but the teachers were all encouraging. I also found it intriguing to hear discussions of specifically named muscles and muscle groups as though they were referring to close friends!
Teacher training is set up as weekend retreats and allows individuals to complete the 200 hours required for certification as a yoga teacher.
Matt Eshleman: Matt brings a master level of anatomy, martial arts, comedy, and yogic phlosophy. 
Erin Winters: Erin brings a master level of sharing yin yoga, creativity, and shamanic healing practices. 
Cat Lang-Bigley: Cat brings a master level of martial arts and healing arts with a refreshing "groundedness," and a passion for female impowerment.