Note to vegans and vegetarians: This is a great place to find many choices on the menu! And their salsas are out of this world! Maggie tells all about the uniqueness of Casa Nueva! — Christiane
When we begin new projects, there is a process that prepares the way for the project to become more than just another idea. The owners of Casa Nueva in Athens, Ohio understand the patient planting and tending required to develop an idea into a functioning reality. Through perseverance and consistent effort the owners of Casa Nueva have grown a well-known, completely worker-owned cooperative that vibrantly flourishes today.
Of the Community, For the Community
Casa Nueva was formed by a small group of recently unemployed restaurant workers who shared a dream, in the spring of 1985. Collectively they forged a path into self-sufficiency by owning and operating their own restaurant. In the fall of 1993, they expanded into the Casa Cantina, and in 2003 they expanded again to add more seating and the Bodega kitchen. They proudly serve breakfast, lunch, dinner, desserts and appetizers. All dishes feature local produce. Casa is also a part of the Athens Farmers market where they provide their Casa Nueva Salsas and Limited Harvest products.
In addition to serving up Mexican-inspired dishes, Casa Nueva also includes a bar and functions as a concert venue. They serve many Ohio beers from all over the state as well as some local spirits. There's nothing like enjoying a delicious adult beverage and listening to a live show, am I right? Casa Nueva hosts many local musicians every week. After the Union Street fire in November of 2014, Casa hosted several benefit shows for the displaced workers and residents affected by the tragic event. Their immediate response helped ease the heartache and resulting misfortunes for those involved.
Casa also functions as an art gallery. Each month they feature several local artists' works, including many created by Casa employees. These pieces can be found along each wall throughout the entire establishment. Guests who wish to take pieces home can purchase the artwork right there in Casa.
As previously stated, Casa is a worker-owned cooperative. This style of ownership allows for every worker to have the opportunity to become a shareholder and have a voice in the policies and progression of the establishment. Before being accepted into the cooperative, one must attend workshops focused on cooperative and financial education to ensure full awareness of both their rights and responsibilities as owners. Providing this foundation for creative innovation has pushed Casa Nueva into the success it is today.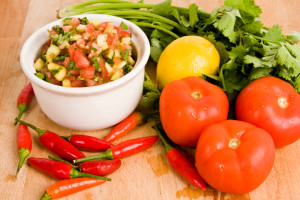 Following a New Standard
Casa became a no-tipping establishment in 2012. This switch allowed for them to ensure all employees a consistent livable wage. However, out-of-towners and some generous locals still tip from time to time. All tips are then donated to a different charity organization chosen by the owners of Casa.
Casa also does not display any televisions or use any microwaves. They set a higher standard for entertainment and dining that encourages personable conversation and organically prepared cuisine.
Lastly, Casa is a supporter of responsible drinking. Athens is known for their Court Street Shuffles, which involve groups of people taking shots at each of the 20+ bars uptown. Casa chooses to refuse service to shufflers in promotion of a healthier drinking standard.
Let's Get Involved
Year after year Casa Nueva wins "Athens Best Breakfast," although their whole menu is delicious and unique. I highly recommend stopping in for any meal or even just a snack from the Bodega. While you're there, check out the many local works of art displayed throughout the entire establishment. Perhaps you're looking for an evening of dancing and live music? There are many shows every week featuring local musicians and even opportunities to open mic. Casa's event calendar, menu and address can all be located on their website, www.casanueva.com. Applications for employment can also be found on this site.