Believe it or not, keeping your home clean doesn't mean that you have to use harsh chemicals or spend lots of money buying the latest cleaners. And there are quite a few reasons why those store-bought cleaners might not be the way to go.  Here are a few reasons why you might want to reconsider their use:
Harsh chemicals such as bleach or ammonia can often irritate sensitive skin, or contribute to breathing problems.
They often leave a residue on the surfaces you cleaned. Do you really want to place your food, allow your kids to play, or rest your elbows on a counter that you know had chemical residue on it?
The chemicals contained in the cleaners are often toxic — both to you and the environment. They can even harm your drinking water supply, especially if the excess cleaning material is poured down the drain.
Each time you run out of the cleaner, you have to buy more — often in a brand-new bottle. That means more plastic, more chemicals and more waste cluttering up your home and the environment.
Let's face it: Spending anywhere between $3 and $7 for a quality cleaner can really add up and eat into your budget!
So what's the alternative? Is there an alternative? Yes, there is. Not only can natural cleaners be just as effective as commercial cleaners, but they are often better for you and the environment, and honestly a lot less expensive. In fact, here are all the ingredients you need to make everything you need to clean your entire home.
Water
Vinegar
Baking Soda
Hydrogen Peroxide
Lemon Juice
Washing Soda
Borax
Castile Soap
Salt
Olive Oil
Rubbing Alcohol
Elbow Grease
Yep. Those 12 simple ingredients that you can find in just about any grocery store (save for the elbow grease, of course) are all you need to keep your home in great shape. All you need to do is combine certain ingredients in certain ways and use them in various places around your home. Here are a few of my favorite combinations.
Homemade Scouring Powder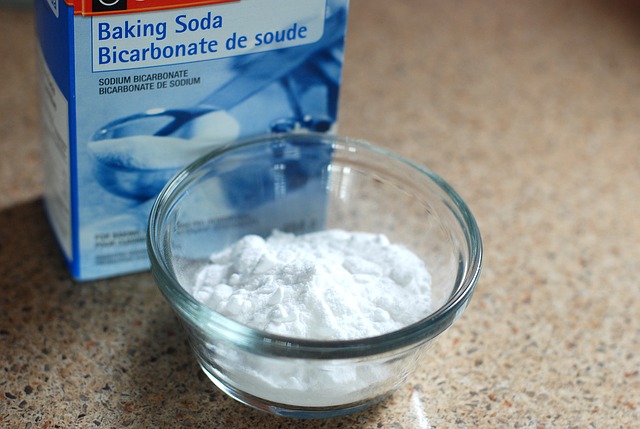 Need a gentle, yet powerful scouring powder to use in your kitchen and bathroom to deal with those stubborn grease stains? Simply combine the following:
1 part coarse-grained salt
4 parts baking soda
Liberally sprinkle this combo on the stain, grab a sponge, dampen it with hot water and scrub. You'll be surprised at how easily the grease gets absorbed into the powder and then lifted away. Then it's a matter of wiping up the powder and tossing it away!
Glass Cleaner
Searching for a glass cleaner that won't leave streaks or a strong odor when you clean your mirrors? Why not try out this combination? Just take an empty spray bottle and combine the following.
1 part vinegar
1 part rubbing alcohol
Use it like you would any normal glass cleaner. Oh, and here's a hint. Using a piece of regular newspaper to wipe up the spray will give you a streak-free shine. Please don't ask me why or how. I don't know. I just know it works.
Furniture Polish
If you have wood furniture, one of the most frustrating things is to keep it well polished without getting a waxy build up. If you're searching for a way to do just that, here's a great recipe. Simply combine the following, dab a little bit on your wood furniture and rub it in. Trust me, a little bit goes a long way!
1 part lemon juice
2 parts olive oil
Bathroom Cleaner
This bathroom cleaner is a great choice for an all-around cleaner that won't harm sensitive skin or give off harmful fumes. Simply combine the following in its own spray bottle. You can often buy empty spray bottles at your grocery store or gardening center.
2 teaspoons borax powder
1 teaspoons washing soda
2 teaspoons castile soap
Recently boiled water or distilled water  to fill spray bottle.
Combine the first three ingredients and add the water once it has cooled down enough to not cause harm to the container. Just shake before each use, and use on any surfaces in the bathroom on which you normally would use a bathroom cleaner.
Know of any other natural cleaner recipes to keep your home clean?  Share them below!