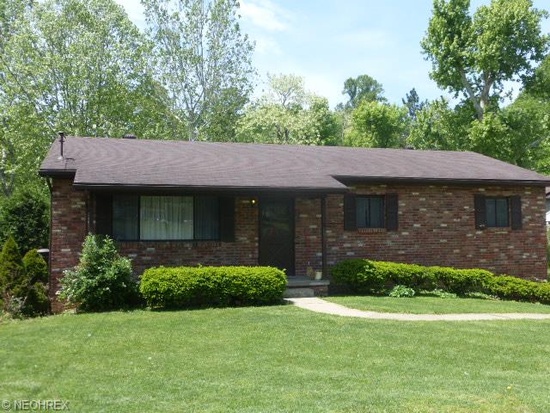 Now this is a great deal! Especially if you have a steady job and some money saved up, but your credit isn't that great right now.
This house is being sold as what is commonly known as "rent to own," but is actually "Lease with Option to Purchase."
This property is also for rent using a standard lease if the owners are unable to find a buyer. House is in good condition on a quiet street, three bedrooms, a finished basement, and it has a spacious two-car garage and driveway. And it has the advantage of being within 10 minutes of Marietta College by car.
I'll give a little overview of how this works below. The Marietta property for sale or rent can be viewed at this Craigslist listing.
With this type of owner financing, you have both a lease and an option document. Instead of a security deposit, you make a much larger deposit toward the purchase of the home (generally about 5 percent of the purchase price). You can lock in a lease of one to three years — the larger the deposit, the longer the lease can be. And you lock in the purchase price of the home. Because of this, owners don't usually take lower offers on these types of deals. Reason being that the market may increase and the price is locked in.
Both sides take a risk when locking in the price, so negotiating price isn't usually part of the process.
You send rent to the landlords, and at any time during the lease period, you can get a mortgage from a bank and "exercise" your option to buy the house. At the closing, your initial deposit is subtracted from the agreed-upon price for the house.
The downside to this arrangement for both sides of the agreement is that if you, as tenant/potential buyer, break your lease by non-payment of lease, you lose your option to buy. Also, if at the end of your lease period you decide not to purchase, your deposit is not returned as it is a non-refundable deposit. The reason for this arrangement to be fair to the seller is that they took the risk of waiting a year or more to recoup their investment in the house.
Toward the end of the lease period, you should seek a mortgage two to three months in advance and inform the landlords of your efforts. If you are unable to get a mortgage, you may be given the opportunity to make another option deposit toward the purchase price of the home, or you can walk away if you choose.
This is a good option if you're pretty sure that you'll be able to get a mortgage after a few months or more.
Although purchase price isn't always negotiable, length of lease and amount of deposit may be.
Let me know if you have any questions!  And if you have a similar situation or something else you'd like to advertise, give us a call!
Christiane